Safeclean Blog
World Friendship Day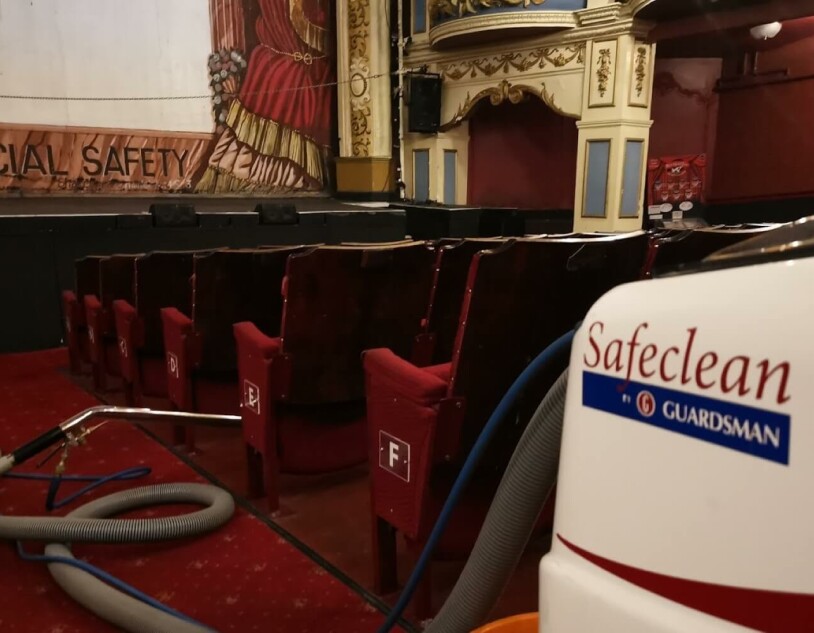 World Friendship Day
World Friendship Day which is also known as International Day of Friendship, takes place on 30th July 2020.
Our world faces many challenges but through friendship, developing trust and working together we can achieve great things.
With this in mind there is no better place to start than within our own network of specialists.

One of the benefits of being a franchisee in a large company is that, you have the opportunity of working with other specialists to take on larger corporate contracts that you would not necessarily have the resources to do on your own.
This is exactly what Dave Harrison from Safeclean Nantwich & Wrexham and Stafford & Newcastle Under Lyme does with his fellow franchisee Rob Yuen from Safeclean Wolverhampton.
The pair have worked together on several large commercial jobs including the hospitality suite at Alton Towers, and most recently the Lyceum Theatre in Crewe in February 2020. When the pantomime season was over the theatre was in desperate need to have all of their carpets cleaned - especially as they were stained with spilt drinks and sticky sweets! The carpets they wanted cleaned were spread over three tiers of the auditorium and the two Safeclean franchisees worked from dawn until dusk working their magic. The theatre were so pleased with the professional job they did, that they are now discussing with Dave other services that Safeclean are able to offer, including upholstery cleaning and infection control.
Dave stated " he likes these larger contracts as it gives him the opportunity to show how professional Safeclean is and he is proud to share this experience with a fellow franchisee. These types of contracts might be daunting if you were working on your own - but when you share the responsibility with a fellow franchisee it makes it an enjoyable experience for all concerned".
Although for the majority of the time our specialists do work independently - having the support of a network of fellow franchisees makes them feel less on their own and more a part of a team.
And in the words of The Beatles, "I get by with a little help from my friends".