Carpet Cleaning
Find your perfect carpet cleaning solution with Safeclean.
Safeclean, with over 50 years' experience, know exactly how your carpet needs to be treated. Whether it's a regular professional clean to increase the longevity and hygiene of your home or treating a tough stain that just won't budge, we are here to help.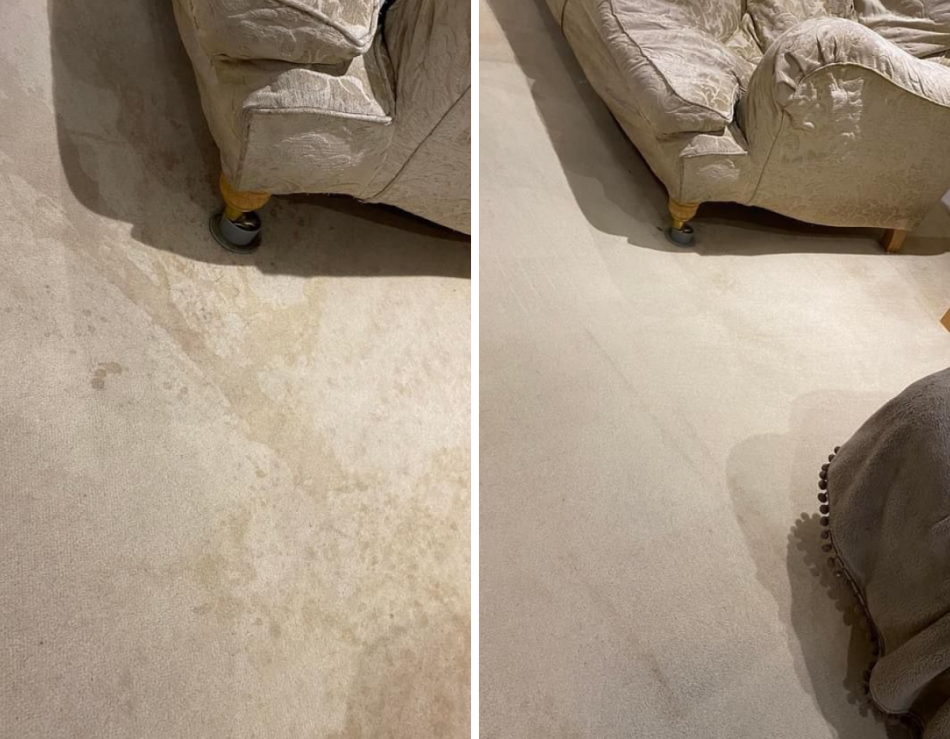 Carpets are an environment in which bacteria and allergens will remain for a long time without thorough cleaning, meaning that not only are professional carpet cleaning services required for appearance's sake, but for health and hygiene reasons, too. It is recommended by manufacturers and professional bodies that carpets should be cleaned by a professional cleaner every 12-18 months and more often, if they're in a home with small children and/or pets.
All carpets require regular professional cleaning. However, not all carpets require the same treatment. In fact, get the wrong combination of carpet material and cleaning product, and you can cause permanent damage. New carpets are an expensive purchase, which is why having an expert assess the situation is the sensible approach.
With different materials requiring different chemicals to be cleaned safely and effectively, it becomes necessary to get the opinion of a specialist in order to know what to do. A Safeclean technician will visit your property to assess your carpet before any cleaning is done, so that the right preparations can be made and the job done as efficiently as possible.
Find your local technician now to get a free quote!
Get in touch with your local technician today!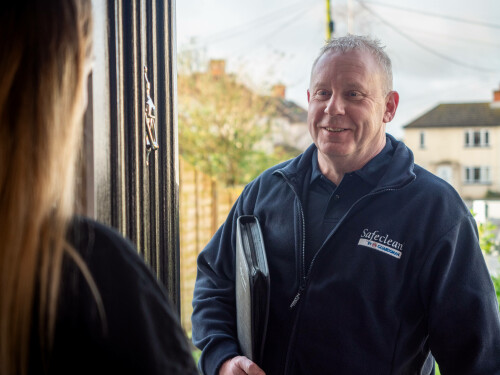 Frequently asked questions
Natural and Synthetic Carpet Fibres
Carpet fibres can broadly be divided into two types: natural and synthetic. Often carpets are made of a blend of the two, and new combinations of materials are being developed all the time to meet new consumer demands. It's not straightforward to create a material that is durable, attractive to look at, attractive to touch, easy to clean and affordable all at the same time.
Nylon - Nylon carpets are relatively easy to maintain, and do not require professional cleaning as often as other materials (although it is still recommended that they be cleaned at least every two years).
The most important aspect of maintaining a nylon carpet is regular vacuuming, although vacuuming with too much direct contact should be avoided as this can lead to excessive fuzzing.
When it comes to cleaning carpets effectively, a knowledge of chemistry certainly helps. Technicians with Safeclean will know never to use a cleaning solution with a pH of more than 10 on a nylon carpet. Cationic agents, found in many biocides, should also not be used.
Polypropylene - Again, regular vacuuming is the best way to ensure your polypropylene carpet has a long life and doesn't lose its lustre.
Polypropylene is a resilient material and soiling can be removed with 50/50 bleach and water. However, citrus based cleaners are to be avoided.
Polypropylene is oleophilic, meaning that it attracts oils. Oily marks are therefore hard to remove and require a special solution which suspends the soiling before it can then be removed.
Acrylic - Acrylic was developed by chemical giants DuPont in the early 20th century as an alternative to wool. It's a popular material due to its low price and ease of cleaning, being far quicker to dry than its natural counterpart.
Acrylic carpets require even more regular vacuuming to be properly maintained, as it's easier to break down (a process which dirt and contaminants can accelerate). Acrylic carpets can be cleaned effectively with quality machine cleaners.
Polyester - Polyester carpets can look good and are certainly an affordable option, although they are undermined by their relative lack of resiliency.
However, as it resists fading and staining so well, they are easy to clean. There are many effective chemical carpet cleaners which are safe to use on polyester.
Wool - Although wool fibres are naturally resistant to dirt, when dirt does get in there it will cause damage, particularly in high-traffic areas. For this reason it is also recommended that wool carpets be vacuumed regularly.
Some people think that wool carpets shouldn't be cleaned with water, as they can take a long time to dry. However this is not true – wool is after all a kind of hair, and can be cleaned with water if used in sensible amounts.
The basic requirements for wool cleaning solutions include low alkalinity, non-sticky residue on drying, good cleaning power and no added bleaches or dyes.