Day in the life of a Franchisee
Hear from two of our brilliant franchisees on what a typical day looks like for them.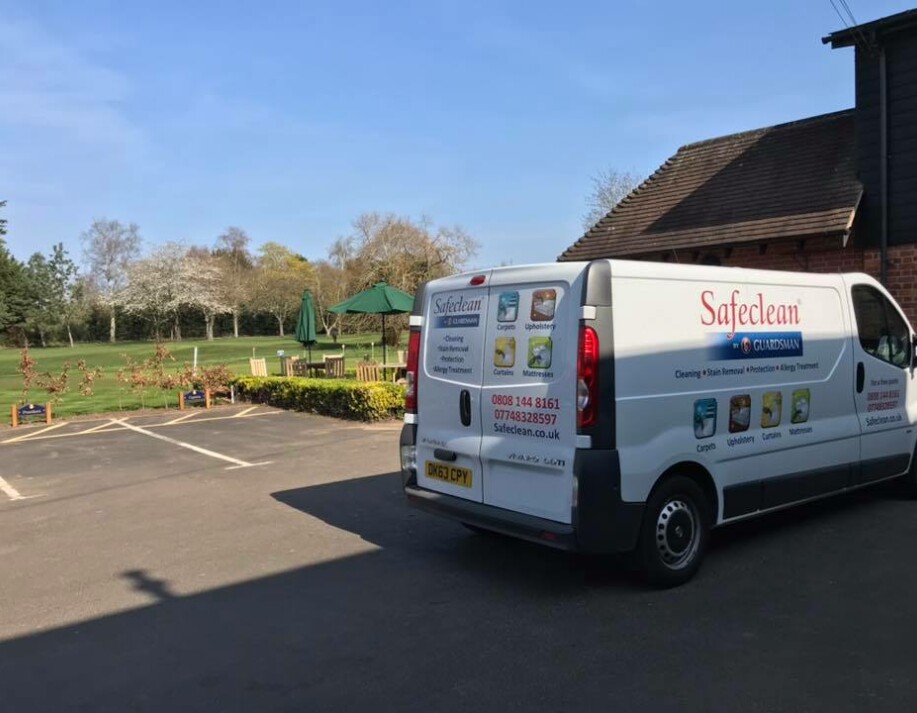 Matthew Clarke - Sole Trader
Daily Schedule:
9am - Get into the office
9:30am - I go to my first appointment. I usually do a minimum of 5 jobs a day including Guardsman insurance work. The beauty of managing my diary means I can book appointments logically, time and location wise, which cuts down on time, stress and fuel costs.
4 - 5pm - I usually finish my working day on the road between 4 & 5pm. I then come home and complete any administration work needed and my day is done! I love that every day is different.
"Safeclean just seemed to fit into everything I was looking for; a reasonable investment that I could afford and a business that involved being out on the road. It was an opportunity to earn a great income and meet some interesting, new people whilst operating a business that I could see myself working in. Having always dreamed of running my own business, in charge of my own hours and workload, I felt that Safeclean offered the right support to enable me to confidently launch in the market."
Martin Jordan - Management Franchisee
Daily Schedule:
7am - Get into the office
7.50am - My 2 technicians arrive. I brief them on their day's work, what to look out for, pitfalls, extra work, potentially difficult customers, parking and collection of monies.
8:05am - The 2 technicians leave for their jobs. I then start planning for the following day, making sure all diaries are full to capacity. I usually then do administration work and update my wife, Lou, as to what further admin work needs doing.
9am - I leave for my appointments – a combination of Guardsman and retailer callouts, protection application and any extra cleaning that my 2 techs can't cope with. I also build quotes for potential customers. I usually carry out between 6-9 appointments myself most days and use a call answering service for customer queries.
4pm - Return to the office, answer all my emails and review the day's work. I then aim to make appointments for Guardsman callouts and make any calls that I haven't managed to do during the day.
6:30 - 7pm - I finish up any last bits in the office and get ready for my day tomorrow. Leave the office.
"Running a management franchise has enabled me to take on more territories, which means more work and an increase in revenue. To complete all this work, I've recruited two technicians as well as my wife, who is responsible for a lot of the administration work"
Want your day to be like this?
To find out more, please email us or complete the form below