Hear From Our Franchisees
Read these stories from a trio of our current franchisees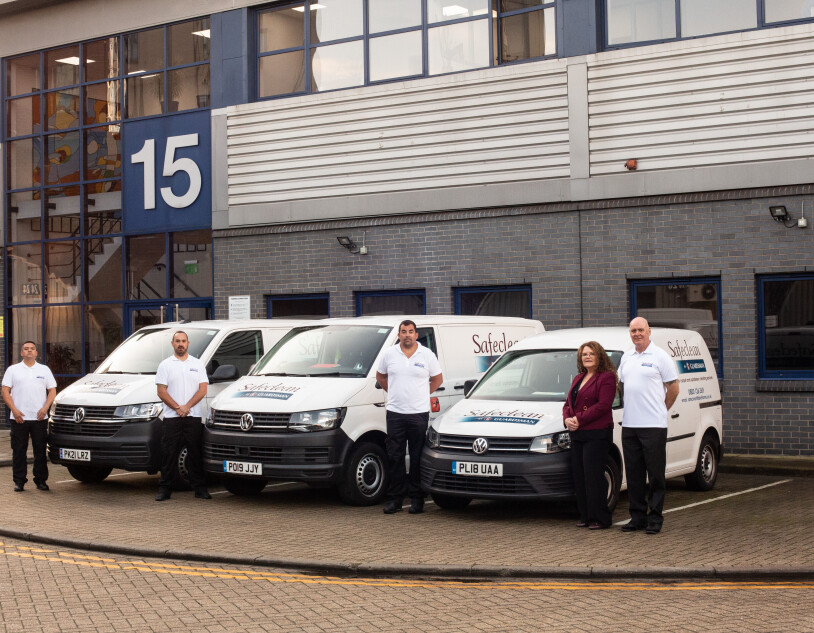 Andrew & Kim Emmett-Gidney - High Wycombe - Joined 2014
We started our Safeclean Franchise in September of 2014. Andrew was in the building trade, which was starting to take its toll and when I was sadly made redundant we saw Safeclean as the perfect opportunity as a fresh start. Luckily we had a vacant territory right on our doorstep so it seemed like a no-brainer, particularly as we already had some business experience in the field.
Running a business as a husband and wife partnership has its ups and downs as does any partnership, but being able to work together and share the workload is fantastic, especially in busy periods. It also enables us to work on and build something together, which is a real bonus. Our customers love the family business feel, which our husband and wife partnership brings. We both specialise in our own aspects – Andy does more of the hands on cleaning and I take the responsibility of the business, admin and marketing, as well as some of the smaller cleaning jobs. We'd definitely recommend this to another couple as it's so easy to build your life together around the business.
Geraint Williams - South Essex - Joined 1982
My main motivation to start a franchise was due to dissatisfaction in working for other people as an employee. It was a feeling of 'wanting to be in control' of my own destiny. I chose Safeclean because I was completely captivated by the 'range of services' and the potential for making money.
Even though I employ servicemen, I am still involved in cleaning myself, since it gives me personal pleasure and job satisfaction to see the transformation of customers' homes and to witness their gratitude for a job well done.
After 33 years of conducting the business I am still astounded at the way the business appears to be recession-proof, in that over the period of ownership I have had to endure several periods of financial uncertainty, but these have had only a limited effect on the success of the business. It is also a 12 month trading cycle with very few peaks and troughs in business.
For those who don't mind applying themselves to hard work in order to gain financial reward the franchise does offer a great opportunity.
Richard Bent - Ealing, Hillingdon, Wandsworth and Westminster- Joined 1985
I'd always had an ambition to start my own business and franchising seemed an obvious choice because of the help and support given by a franchisor. From a finance point of view, the cleaning business was affordable as there was no large, upfront, investment. When I approached various cleaning type franchisors, Safeclean was head and shoulders above the rest in terms of impressing me with their warm reception when I first inquired, their knowledge of the business, their ongoing support and their training programme. For me, one of the best things about this type of franchise is that behind every door (literally!) is an opportunity.
This could be you!
To find out more, please email us or complete the form below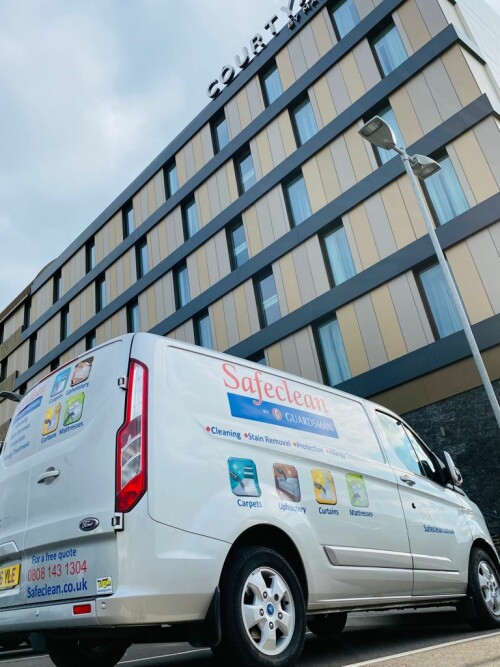 Register your interest...