Upholstery Cleaning
Treat your sofa to an expert, professional clean from Safeclean.
Safeclean has over 50 years' experience and expertise in upholstery cleaning, and our technicians know exactly the right formula to get your upholstery looking as good as new.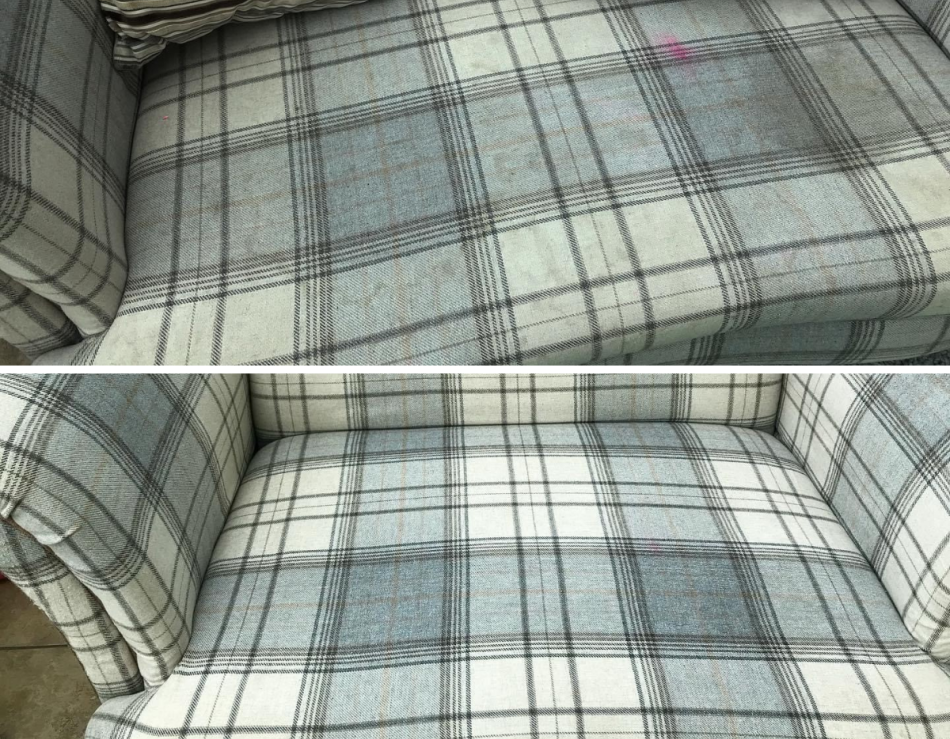 Most of us remember to run the vacuum over the sofa during the weekly clean. However, how many of us really give our upholstery the attention it needs to stay fresh for as long as possible?
Properly maintained upholstery requires cleaning from a specialist cleaner at least once a year. Regular vacuuming and occasional use of cleaning products is important, as this keeps the number of contaminants in your upholstery in check. However, easily available cleaning solutions won't give the deep clean only achievable using modern equipment through proper training. This is where Safeclean come in.
Don't hesitate, get in touch with your local technician today!
Whether you've had a spill or need a general clean, we can help.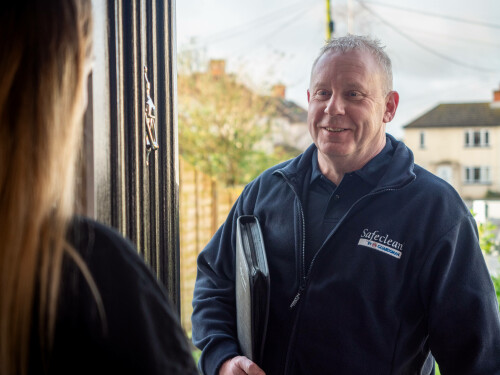 Frequently asked questions
Cleaning Fabric Upholstery
The tried and tested way of cleaning fabric upholstery (as with most things) is to make sure a spillage is dealt with quickly – left too long and the spill quickly becomes a stain.
That said, it's not always easy to do this and when a stain occurs it can be a nightmare to get rid of. Your furniture's cleaning codes may be a bit of mystery, and on antique furniture you may have none at all. This is when you need the help of the experts at Safeclean.
Not only does Safeclean provide stain removal services for unexpected accidents, we also offer regular cleaning and maintenance, making sure your furniture lasts as long as possible.
Cleaning Leather Upholstery
Leather furniture is hard to beat when it comes to style and a sense of luxury. However, looking after leather upholstery properly isn't always straightforward.
Firstly, leather sofas should be kept out of direct sunlight in order to prevent the leather drying and cracking. When washing leather upholstery it is advisable to use distilled water, as chemical contaminants can cause discolouration. You should also treat your leather sofa with a protection treatment in order to increase its longevity.