Hard Floor Cleaning & Maintenance
Bring your hard floor back to life with a professional clean from Safeclean.
Hard flooring of all kinds can add something special to your home, whether old or new. However, in order to keep them in their best condition and preserve their appearance, hard flooring requires regular specialist cleaning.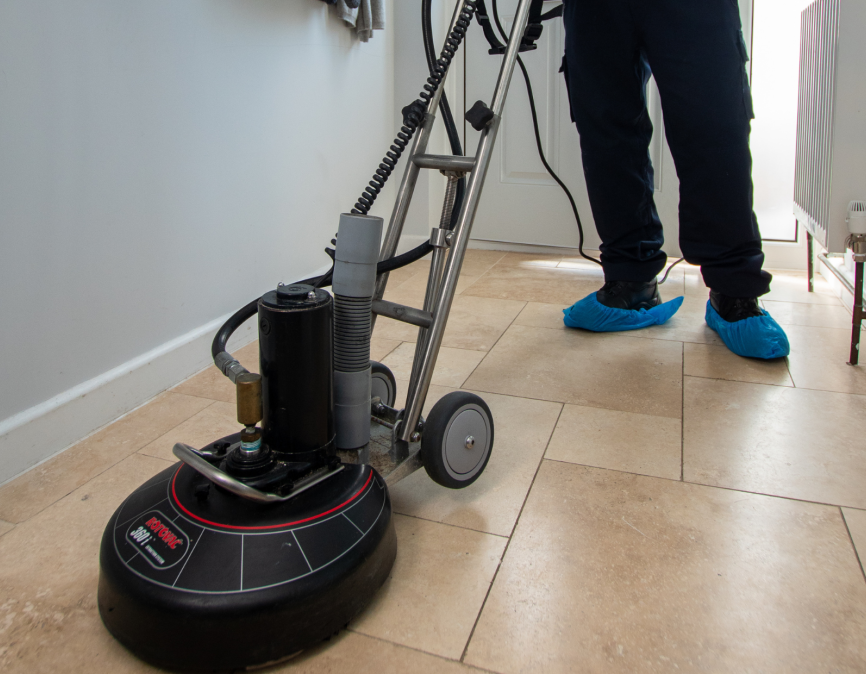 Broadly speaking, hard flooring can be a variety of materials; stone, marble, tile, slate, wood (of many varieties), and vinyl. Each one requires different cleaning methods in order to be cleaned effectively and to avoid damage. After the floor has been cleaned, there can be continual maintenance required afterwards - Safeclean can also provide these extra services allowing your hard flooring to keep its longevity.
Get in touch today!
For a professional hard floor clean, contact your local technician.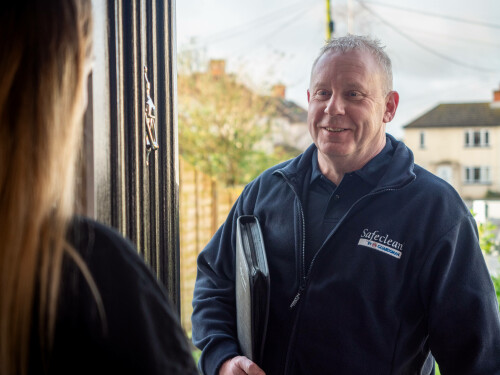 Frequently asked questions
Stone or Slate
Stone or slate flooring can be a considerable investment. While being regularly cleaned according to a household routine will keep the worst of the soiling at bay, over time your stone floor will gradually lose the lustre it had when it was first laid down. You won't notice the difference until it's been brought back to life by Safeclean.
Most visibly dirty stone or slate floors represent a greater problem than they look, as by the time visible soiling occurs layers of stains, bacteria and soil deposits will have built up into a mess that can't be cleaned without specialist cleaning materials and equipment. Safeclean will deal with floors that have become dirty over time, as well as provide regular cleaning in order to prevent a build up that might require a larger job later on.
Once a slate or stone floor has been cleaned it will require a new protective layer. Sealing the surface will prevent contaminants from permanently damaging the floor, preserving an important feature of your home and the value it brings, both to the value of your house and the ambience of your household.
Hardwood -
A hardwood floor can be excellent, whether it's engineered hardwood or solid. While hardwood floors are resilient due to their protective layer, they will still require some professional attention in order to be restored to their original condition and to be correctly preserved
Varnished or Lacquered -
Varnished or lacquered floors can be machine cleaned if the original seal is in a good condition. This will remove all dirt and scuffing as well as the original polishes, so these will have to be replaced. This sounds like a lot of work but it will mean your floor will be fully restored.
If your wood floor has suffered enough wear that the seal has started to let in contaminants, then it will become necessary to sand and seal your floor again. However, this can be prevented with regular cleaning and maintenance of your hardwood floor from Safeclean.
Vinyl -
Vinyl flooring is more often found in commercial rather than residential properties. Vinyl flooring can be deep cleaned via a process that involves emulsification (a chemical process which helps to remove oily residue), agitation, low pressure cleaning and subsequent capture of the slurry.