Safeclean Blog
Safeclean Marketing Excellence Award 2019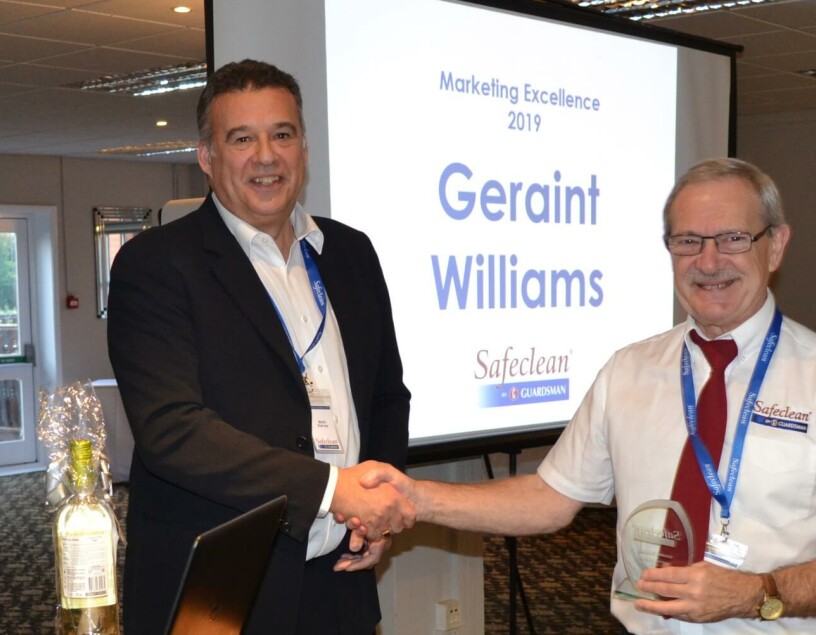 Safeclean Marketing Excellence Award 2019
The award for Marketing Excellence was given to a franchisee who has made a determined effort to market and promote their Safeclean franchise.

Geraint Williams has been with Safeclean for 37 years and runs a very slick business in the South Essex and Havering area. Up to this point he hadn't engaged in any sort of Social Media promotion, but since his first social media course earlier in the year, Geraint set himself the goal to understand modern promotional techniques to supplement the traditional methods he has been using since he started his business.
Marketing has changed dramatically over the years especially with the importance associated with social media. Geraint in the past 12 months has embraced new technology and has made a substantial effort to promote and market his franchise.
Geraint is really pleased to have been recognised in this area - and so he should be - his marketing materials are always very well put together and relevant. Geraint has also excelled in creating his own videos to display the work he does on a daily basis, filming and editing them himself. Geraint quoted "it is my accomplishment in winning this award in 2019 which reflects my greatest achievement for this year."
Visit Geraint's Facebook page here and give it a like!
Congratulations Geraint!
If you are in the South Essex and Havering area why not take a look at the services that Geraint provides?