Safeclean Blog
Safeclean Brand Builder 2019 Award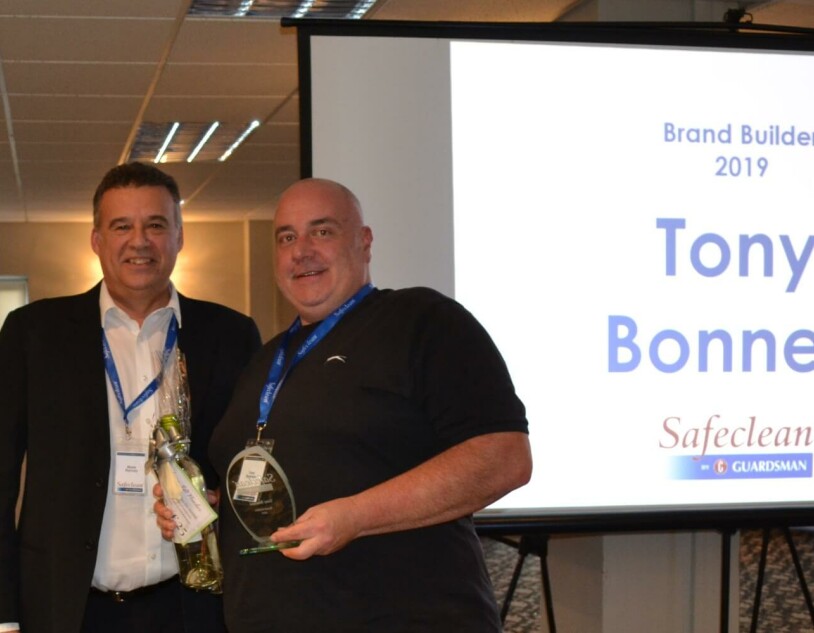 Safeclean Brand Builder 2019 Award
The award for Brand Builder is a particularly important award. It recognises franchisees that have assessed their business and then created and delivered a plan to promote the Safeclean brand.

The winner this year is Tony Bonnen. Tony is well established, having owned his franchise for 20 years, but at the beginning of the year he made the major decision to update and bring his business into 2019.
He made the decision to reconnect with Safeclean in any way he could and took advantage of the help offered to him by the Network Support team. He has also significantly improved his business processes moving from written invoices to our specialised customer management system, Safeclean 360. Doing so has resulted in Tony almost reinventing the Safeclean brand in his territory. Already at the start of this year, Tony has committed to engaging in social media platforms to help further generate interest in the brand and his business; which just shows the determination and dedication that Tony is willing to put into the brand.
Tony has a wonderful sense of humour, and during the awards ceremony he jokingly asked if the next award was for him! This resulted in our network giving him one of the largest applause's in the room as we announced and presented the award.
Tony commented upon receiving the award that he "was very surprised and really chuffed to receive the award. It felt really nice to be recognised and celebrated".
Very well deserved Tony!