Safeclean Blog
Safeclean Annual Conference 2019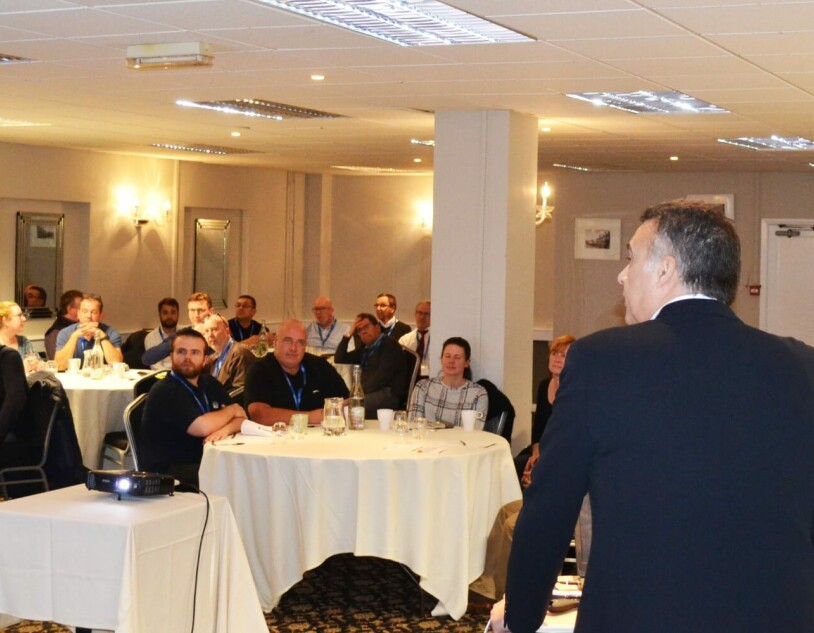 Safeclean Annual Conference 2019
On Saturday 30th November 2019 was our annual Safeclean Conference! Here is our round up of the day.

We had a fantastic 75% of the Safeclean Network attend, which is just an outstanding turnout.
Our goal at the start of the conference was "to try and make people go home (at the end of the conference) with a feel good factor about their business and Safeclean – if we could achieve this then Conference will have been more than worthwhile".
We focused on the journey Safeclean has been through since the joining of the new Franchise Manager, Mark Harvey, back in November 2018 - and we wanted the conference to be predominately about Safeclean.
We broke this down into 3 concentrated areas.
Understanding the business
Concentrating on areas of the business which we could develop immediately
Looking at future development of the Safeclean brand
We also had a Guardsman (our parent company) update delivered by the Sales Director, David Evans along with Senior Account Manager, Phil Evans (no relation!)
Followed by this we had a few key suppliers give short presentations on their business and how they help us, along with spending time with the franchisees at pop up stands to answers questions.
We then had the most anticipated part of the day – the Safeclean Recognition and Awards! At this point in the conference, we wanted to take the opportunity of recognising some of the work that has been achieved over the past year. More blog posts on this will be released soon!
Most of the team stayed for a wonderful dinner, full of networking, laughter and dancing!
We hired a photobooth, which everyone loved! There were some fabulous photos, and it was so good to see everyone having fun.
Safe to say that the conference went down a storm, and everyone is looking forward to 2020! Hopefully we can make it bigger and better than this year!