Safeclean Blog
Guardsman Special Recognition Award 2019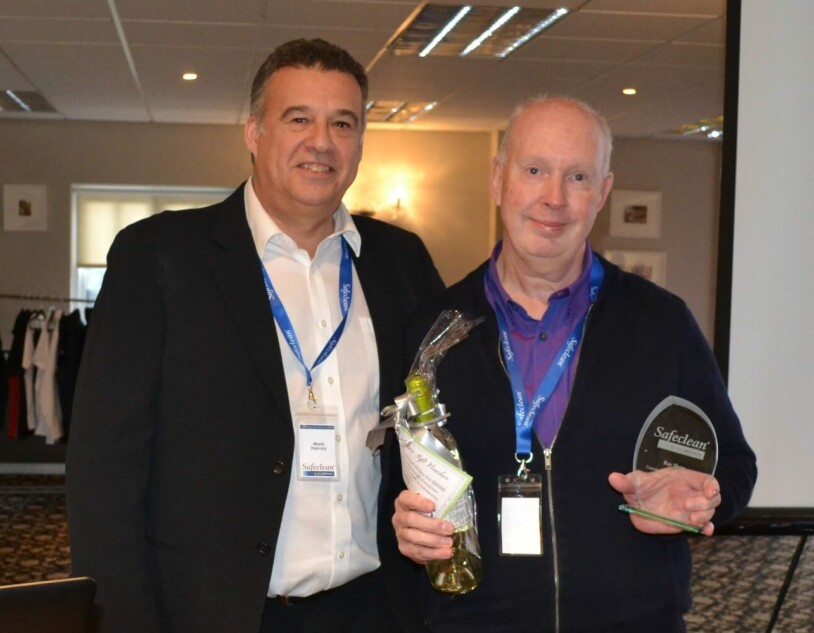 Guardsman Special Recognition Award 2019
During the conference, we dedicated a section to the Safeclean Recognition and Awards.

This is hugely important to us as we want to take this opportunity to present a handful of awards to the franchisees that have really excelled in specific areas of the business.
The first award that was given was the Guardsman Special Recognition Award. This was presented by Guardsman to a Safeclean franchisee who they believe has added exceptional value to their operations and business in 2019. Guardsman also encouraged their own teams to have input into who they thought deserved this award.
We awarded this special recognition to Ray Shaw. Ray has been a Safeclean franchisee for 20 years, and always gets positive feedback from his customers and the Field Service team at Head Office. Ray's communication skills make him a real pleasure to deal with.
Ray has had a tough year personally, so we know that this award means a lot to him. He takes a lot of pride in the fact that he knows how well thought of he is, and that he always is so consistent in the high standard he operates to.
Well done Ray, this award is more than deserved!