Safeclean Blog
Bristol IMAX Theatre Carpet Clean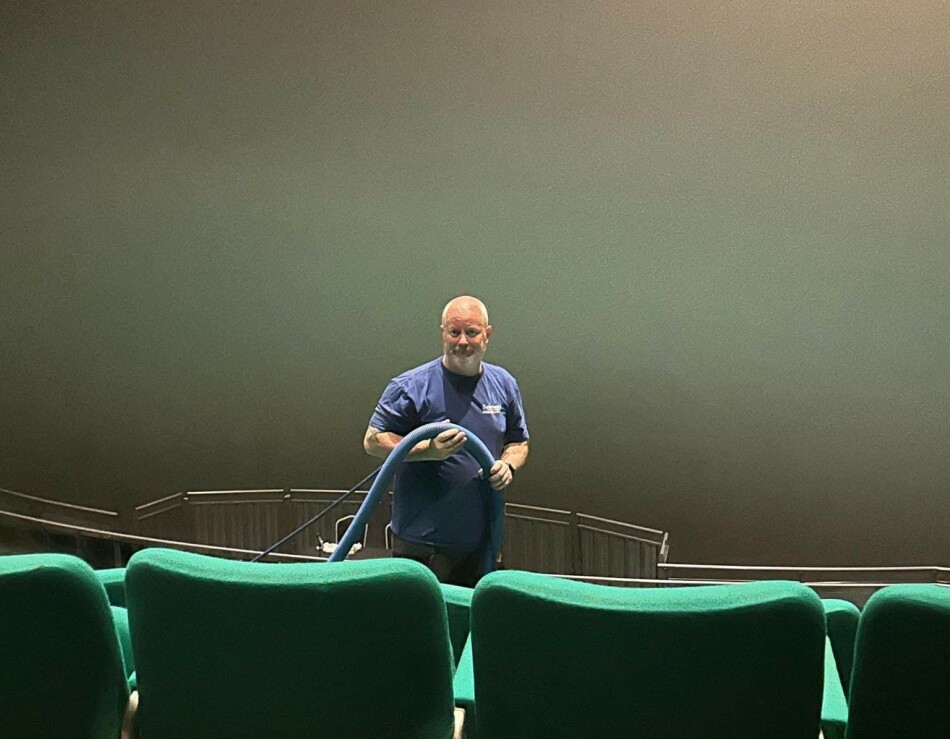 Steve Alderman (Safeclean Bristol), recently undertook a major job!
This was to clean the carpets in the IMAX Theatre at the Bristol Aquarium.
Steve got the job through a recommendation, and his brief was to clean all the carpets - and to leave them smelling of lemons!
The theatre needed the carpets thoroughly cleaned in preparation for a film festival which was held on the 20th and 21st May 2023.
This was no easy task as the carpets had never been cleaned before, and by the end of the day the extracted water was so black it looked like oil!
Steve commented that "it was hard graft but it made a nice change and I really enjoyed doing it".
The theatre is a large venue and because of the standard of Steve's work he has been told this will lead to more jobs.

Well done Steve!