Safeclean Blog
Training Courses for Safeclean!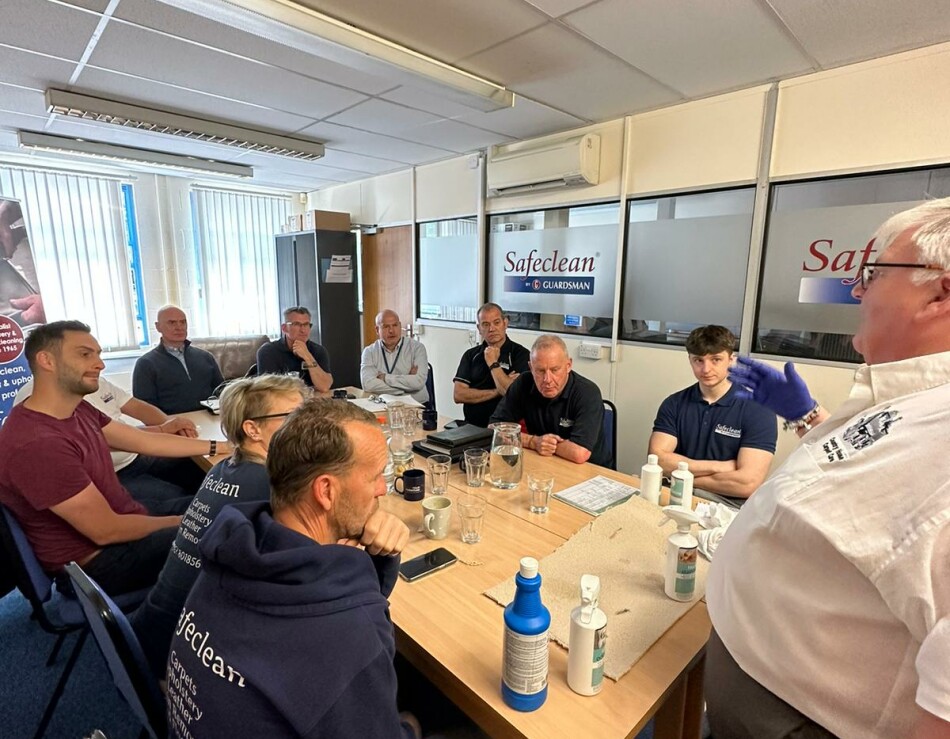 Stain Removal & Curtain Cleaning Mini Courses!
The most recent training course went ahead as planned in the Safeclean training room at head office on Wednesday 24th May 2023.
Paul Pearce presented the course which consisted of two sessions - in the morning it was Spot & Stain Removal, and in the afternoon it concentrated on Curtain Cleaning.
In the morning session, Paul demonstrated the best ways to quickly and efficiently remove various stains including red wine and coffee.
In the afternoon curtain cleaning session, Paul shared many helpful tips and tricks on curtain cleaning.
The course was well attended - and once again the feedback was very positive.