Carpet & UpholsteryCleaning Services South Essex & Havering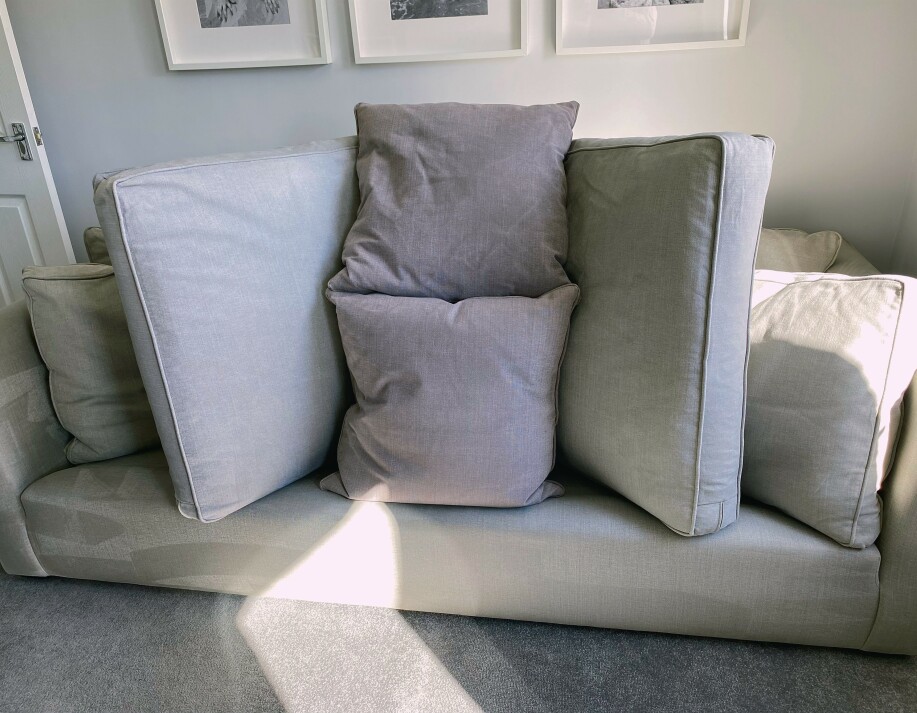 Welcome to Safeclean South Essex & Havering
Quality Carpet and Upholstery Cleaning from the Furniture Care Experts
Safeclean has over 50 years experience in upholstery and furniture care. Over this time we've developed the necessary expertise to know exactly how to treat all kinds of surfaces and fabrics so that they remain clean and attractive for as long as possible.
Safeclean South Essex & Havering have been part of the Safeclean business for the last 40 years, making us one of the most experienced Safeclean franchisees in the country. As a very close team of three, with Safeclean you can be sure to have the best service from the most experienced.
We are committed to providing an excellent service so that our customers trust and value the quality of our work and friendly service. As your local professional carpet cleaners, you can turn to Safeclean for all your upholstery and carpet cleaning needs, in addition to stain removal, mattress cleaning, leather and curtain cleaning.
We are proud to say that a huge proportion of our work is repeat custom or generated through customer recommendations, as well as strong references from local retailers.
We look forward to being of service to you, so whether it's a small spill on your sofa or a whole house carpet clean, please contact us and we will always provide a free, no obligation appraisal at a time to suit you.
From Southend on Sea to Maldon and across to Chelmsford and Bishop Stortford and back down to Romford, we are the experts for the South Essex & Havering area. Give Geraint Williams a call on the number above.
Areas covered:
Southend on Sea, Maldon, Chelmsford, Bishop Stortford, Romford, Basildon, Billericay, Brentwood, Grays, Dagenham, Hornchurch, Harlow, Epping and Dunmow
Why not give us a call today for a free no obligation quote.
Scan the QR code below for easy access to our contact information
Open the camera on your device, position the camera so the QR code is in frame. Your device will automatically scan it. A notification will then appear at the top of your screen with the link to the QR code's content. Tap this and you'll be brought to it.
What are you waiting for?
Get in touch today!
The information you provide will only be used to handle your enquiry.
Don't just take our word for it!
Geraint was very efficient and effective removing a stubborn stain from our furniture. Would thoroughly recommend him and his company's services.
Alan Macgregor
What can I say 1st experience of having a sofa stain removed and what a great professional experience I had with this engineer. A fantastic job well worth the cover and they offer full cleans which is great and something I will be having done. Thank you Safeclean
Mr Dean Ford
This is the second time I have had Geraint come to clean stains from my suite. On both occasions it has been a great result. He is very professional and gives excellent advice. Will definitely be asking him back to clean the whole suite in the near future. Many thanks again.
Jan Divall, Rainham
From start to finish, the operator was pleasant and all work done was first class.
Mrs D,, Dagenham
We are delighted with the results of the cleaning of both our carpets and three piece suite. We have no hesitation in recommending you to our friends.
Mrs H White, Billericay
I truly applaud the customer service given by you to me at all times.
Mrs J Crick, Rayleigh
I was most impressed with my 'new look' carpets and three piece suite. The person responsible was most helpful and efficient.
Miss J Blow, Upminster
Our curtains look really lovely. The original colours have been restored and they are as fresh as new. Your man was charming and completed the job without any fuss or mess.
Mrs P Chandler, Grays
You even managed to remove most of a very bad ink stain that some said couldn't be done. On the whole an excellent job.
Mr Moore, Basildon
We are pleased with our suite . It is amazingly clean and you have given the suite a new lease of life. We shall definitely be recommending you. It's nice to deal with a company that's so efficient
Mrs A Oswald, Maldon
we were very impressed with the service and also with the courteous manner of your operative. he was most helpful and gave us some very good advice.
Mrs Joslin, Stock
I am delighted after your visit. Our carpets look good and have their lovely springy feeling like brand new carpets.
Mrs D Phillips, Upminster
The furniture is sparkling. Gary was most polite and helpful as you were when you came out to give me a price.
Mrs Bridges, South Woodham Ferrers
I was extremely pleased with my carpets following cleaning. I have had them cleaned before by other firms but they have never looked as good as this.
Mrs Wardell, Brentwood
You were careful not to 'promise' that you could remove all the stains- the results were fantastic. All the stains were removed and we have soft fluffy clean carpets once again.
Mrs Robb, Chelmsford
Professional, reliable and friendly service. Highly recommended!
Sarah Rust, Romford
Very easy and quick response got my stain out within 10 mins. Definitely recommend.
Eva Pallett, Basildon
Great service - professional reliable and prompt.
Highly recommended.
Sue Godwin, Hornchurch
I've used Safeclean South Essex twice now for sofa stains. We've had excellent service both times, the stains have been completely removed and the staff are so friendly. Would highly recommend this company!
Michelle McKinnon, Rochford
Really impressed with the removal of a very stubborn stain on our sofa! Geraint worked a miracle - would definitely use again!
Alison Butler, Hutton
Caring and professional service, highly recommended.
Brian Green, Rochford
I've been using Safeclean for many years, when Geraint or Gary come here it is like welcoming a friend. Their service and results are always excellent and I wouldn't use or trust anyone else with our carpets and furniture. They are polite, respectful, gentlemanly, knowledgeable and really care about doing the best job possible. A five star top recommendation from me!!
Tina Dulieu, Ongar
Very friendly and professional. Stain on settee completely removed, looks like new!
Natasha Cheung, Southend on Sea
Highly recommended. The stains have faded and the service is polite and efficient. Thank you Geraint
Christine Davies, Stock
Great professional cleaning service, our sofa looks brand new again! Thank you Safeclean
E. Hardy, Grays
Geraint has just attended and performed a miracle on my sofa. It has a huge tar/oil stain and he has managed to remove it. I am over the moon with the result. Great service would highly recommend.
D. Finnegan, Takeley
Great service from Geraint this afternoon. My sofa looks brand new and I couldn't be happier. Geraint arrived on time and had the sofa spruced up in no time at all! Many thanks!
S. Linzalone, Dagenham
Geraint arrived on time and worked extremely efficiently. The finished results on chairs, a bed and headboard were fantastic. Highly recommended.
A. Lee, Leigh On Sea
Amazing service. Very Friendly gentleman who gave great advice. Sofa looking brand new thanks to quick efficient clean.
E. May, Benfleet
Thoroughly professional and great advice. On time quick and thorough. Would recommend to anyone with problem stains
Mr Bennett, Woodham Walter
Fabulous service, got rid of stubborn pen stains and water marks. Very efficient and quick progress, highly recommend
Ms Finch, Essex
Great service today. Arrived on time, removed stains and spruced up sofa, giving me advice on how best try and remove some stains myself in the future. With a 5 year old child, this advice was very welcome.
Miss Stripp, Harlow
Great service used for many years always reliable, 100% happy.
Mrs Cooper, Rainham
Fantastic service today from a very lovely man. 100% helped in making my sofa look good again. Would definitely recommend and use in the future. Thank you.
Liz Daniels, Billericay
Very efficient and helpful service
Julia Welch, Romford
Fantastic service from Geraint!
Having had wax spilt on my faux leather sofa which I thought would be completely ruined,
Safeclean saved the day! With amazing results from Geraint my sofa is like new again. I can't recommend this company enough.
Keely Olley, Leigh on Sea
PROMOTIONAL OFFER: Make an online booking with us today and receive a 10% DISCOUNT
Safeclean has over 50 years of experience and know exactly how your sofas and carpets need to be treated. We can arrange a regular professional clean to improve on the hygiene and the life of your valuable soft furnishings.
Quote the code
PROMO1

to obtain your exclusive online deal. Book with us today to take advantage of our website offer.

Email us on geraintwilliams@safeclean.co.uk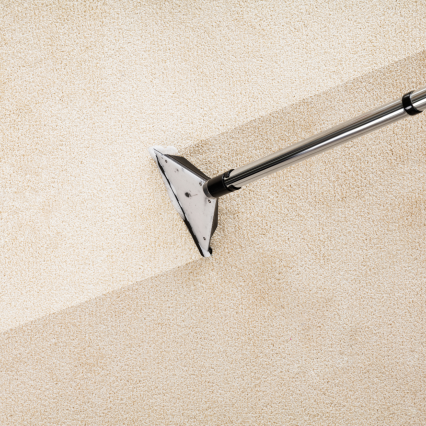 Take a look at some of our amazing results!
HOT WAX!
I can think of better ways of removing unwanted hair from a suede sofa.
AMAZING!
A Purple Patch!
Purple was obviously the 'colour of the day'
It didn't last long!
Bordeaux or Burgundy?
I'm not sure where it came from but I do know how to get rid of it!
NO OIL PAINTING
You could burn the midnight oil trying to remove this stain from a white wool carpet. But professional solutions are up to the task!
IT's A PUZZLE HOW THIS INK GOT HERE!
Even with a delicate fabric like this our ink solvents can perform brilliantly.
PAINTING A MASTERPIECE
Are you feeling like a 'bit of a drip' after painting your sofa.
With careful use of solvents no-one would know.
FAUX-SUEDE
Restoring a faux suede fabric to a' 'new look' can be tricky but not impossible.
HEAD-ACHE!
Removing stains caused by hair or hair care products is easy when you know how - let Safeclean do the work and bring life back into your furniture.
MAGIC CARPET
Here's how to give that tired carpet a transformation... fluffy and soft and clean!
BANKSY.............look out!!
2019 has been a holiday season of artwork for us to sort out. It's good to see that our trusty solvents are up to the task.
Ink & Water marks...this looks tricky!
A combination stain like this can be tricky because several different cleaning solutions have to be combined to achieve a perfect result.
Luckily, we have a large selection of chemicals to use in combination. Hey presto, what a fabulous result!
Blood vs Our Enzyme Cleaner......No contest!
Who said blood was a difficult stain to remove? Our cleaners can suck out blood better than Dracula!
Summer Holiday artwork
When children can't be bothered to find a sheet of paper, this is often the result on a sofa cushion.
Looks like a disaster but finding the right ink solvent can save the day.
Faux Suede 'BLUES'
Will a faux suede fabric respond to some TLC? Yes, it will!
Don't shake your milkshake over the chair
This is the result of a cup of chocolate milkshake unexpectedly launching itself at a favourite chair
Something fishy going on here!
This aquarium leak led to a large water mark on the carpet. This resulted in the dye from the carpet backing bleeding into the surface creating an orange water mark. A combination of a dye reducer and a powerful cleaning machine restored the carpet to its former glory.
Black coffee....'make it a challenge'!
A sudden trip and a disaster looms. Although the stain looks impossible at times there is a good chance that it can be removed with a professional approach.
A cup slips from your hand
Tea and wool carpets are not the best of friends.
Using the best spotting solutions and a powerful extraction machine the carpet was restored to its former beauty.
URINE STAIN
Being Welsh and knowing a thing or two about 'leeks' I was able to select the right solutions to solve this little problem.
WOULD YOU LIKE A CUP OF TEA?
Yes! ....but preferably not on my cushion.
This is a very stubborn stain due to the' tannin' dye agent contained in tea.
By using a range of reducing agents and crossing our fingers we are able in most cases to remove this stain.
FABRIC CLEANER STAIN
We are often left with large ring marks after attempting to clean small stains with proprietary cleaning kits.
We first have to neutralise the existing chemical cleaners and then re-clean the fabric fully to restore the look of the cushion.
LIQUID POLISH
Liquid polish squirted out onto carpet is a difficult stain due to the dark dye in the fluid.
A number of specialist solvents were able to make significant improvements.
CAN WE CLEAN A CARPET?
Yes, I think we can!
We thought we had a brown carpet to clean until we revealed the pink.
FLOOD STAIN
These 'orange brown' stains can appear when a carpet is saturated with water, in this case the aquarium leaked.
This is often the dye from the carpet backing migrating to the surface as the carpet dries.
Furniture Dye
Have you seen those 'orange brown ' stains when furniture is moved. This is often loose dye transferred from the feet of the furniture particularly when the carpet is damp. These are often impossible to remove but here is an example of where the 'dye solvents ' used were successful.
Cosmetic Stains
We can all be guilty of missing our faces with beauty cosmetics and ending up with new patterns on our seats.
Luckily, we have the solution to remove these stubborn dye marks.
Chewing Gum
Chewing gum can be stubborn to remove but our solvents are up to the task
CHOCOLATE
Easter is a prolific time for chocolate stains!
With a little bit of patience ( and the right spot cleaners) miracles can happen.
'SLIME'
The very word sends shivers down the spine of most adults. Children love it but the stain is a nightmare for parents.
Coffee Stain
How often does this happen?
Brand new carpet (expensive wool) and a cup of coffee is tipped over it!
Just Dirt!
Have you forgotten what colour your sofa was when new?
Blood Stain
We are a 'cut above' the competition!
Just look at the dramatic results on this extremely difficult stain to remove.
Water marks/ Detergent marks
Do your sofa cushions look like this ? This is a common appearance after we try to clean stains by using 'wet wipes' or a sponge and detergent.
We can normally rectify this horrible appearance using our cleaning solutions and extraction machines.
A very dirty stair carpet!
We were called in to look at an extremely dirty carpet which had lost all its colour and pattern. With just our powerful standard cleaning solution and rinse machine the transformation was stunning. Colour and pattern fully visible again.
Would your carpet enjoy a similar treatment?
DRAUGHT STAINS
Those strange 'wavy' lines on carpets we see sometimes under long curtains. These are caused by currents of air gently blowing dust in a constant swirl which in turn get trapped under the long curtains as they touch the carpet surface. This creates stubborn black draught marks similar to those we see around the edges of carpets or under doors near door-bars.
urine on mattress
A very common problem but sometimes impossible to remove. See how Safeclean South Essex & Havering removed this urine stain off this mattress.
Sticky Sweet Lollipop
A sticky sweet melted onto a cushion and dried 'rock hard'. It looked like a lost cause.
But no , with some powerful enzyme cleaners we managed to remove it and save another sofa.
The Worst Stain
When the worst possible stain happens on your carpet can it be removed?
Well, yes it can!
Dog Vomit
A dog was sick on a new bedroom carpet. All manner of chemicals were tried by the client to resolve the situation with no success.
Emptying my trusty van of all its most potent solutions and a powerful extraction machine the horrible brown stain disappeared.
Time for a Tea break
Watching a hot cup of tea fly towards a nearly new sofa is heartbreaking.
Out came the specialist extraction machine and a range of tea stain removers.
Hey presto! Out came the brown stain.
Liquid Black Shoe Polish
An accidental spillage of liquid shoe polish seemed a disaster for our client especially after all the usual proprietary cleaners had failed to move it. With our specialist solvents and a wave of a magic wand the insurance claim vanished with the shoe polish.
Red Wine Stain Removal
You're relaxing on your sofa and disaster strikes! After calling Safeclean this stain looked like it never even happened.
Red Wine Stain Removal
You're relaxing on your sofa and disaster strikes! After calling Safeclean this stain looked like it never even happened.
Signup to receive special offers, discounts and news!
The information you submit will be used to provide exclusive offers, discounts and news from Safeclean
Safeclean News
Franchisee of the Year 2023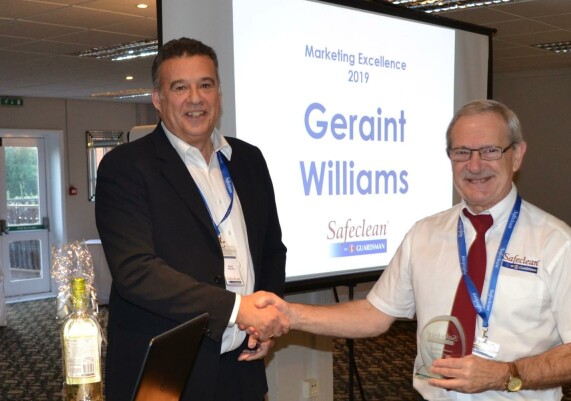 Safeclean News
Safeclean Marketing Excellence Award 2019