Carpet & UpholsteryCleaning Services Glossop & Buxton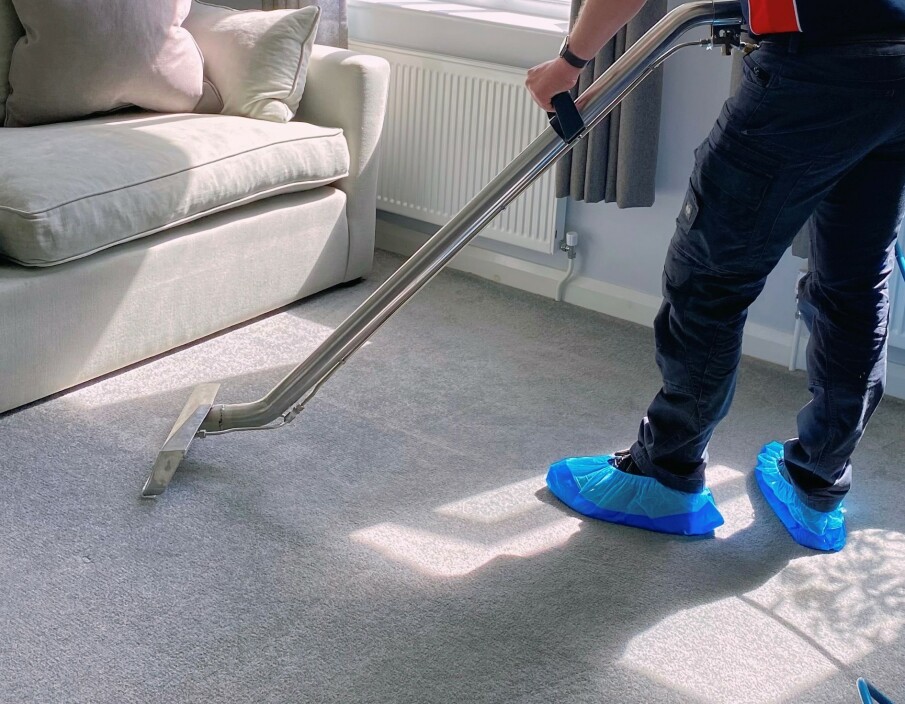 Welcome to Safeclean Glossop & Buxton
Quality Carpet and Upholstery Cleaning from the Furniture Care Experts
Safeclean has been upholding excellence in furniture care and protection for over 50 years, with Ray Shaw leading the way in Glossop and Buxton since 1999. Ray has the expertise to treat all kinds of surfaces and fabrics ensuring they remain clean and attractive for as long as possible.
Over the 21 years that Safeclean Glossop and Buxton have been operating we have accumulated a vast array of expertise in furniture and carpet care. Customers return to us each year because of our superb results in returning tired furniture and carpets to their best. At Safeclean we are called out a daily basis to clean stubborn stains and spills, refresh tired furniture and to keep your home looking at its best.
Finding the right cleaner has never been easier and we want you to rest assured knowing that your home is in safe hands with our technicians. We are highly trained in the latest cleaning techniques to ensure we stay ahead of our competition. With results that go beyond what can be achieved with conventional cleaning services.
Choosing Safeclean for professional cleaning services in your home means that your furniture lasts as long as it was designed for, saving you money in the long run.
Areas covered:
Glossop & Buxton
Why not give us a call today for a free no obligation quote.
Scan the QR code below for easy access to our contact information
Open the camera on your device, position the camera so the QR code is in frame. Your device will automatically scan it. A notification will then appear at the top of your screen with the link to the QR code's content. Tap this and you'll be brought to it.
What are you waiting for?
Get in touch today!
The information you provide will only be used to handle your enquiry.
Don't just take our word for it!
Ray has cleaned the carpets in my home for over 20 years and had always done a good job. He has again today.


Mrs Cooper, SK14
Ray is fabulous. We have used him for years and his work is amazing! We have used him to get loads of blood out of Mum's carpets and what he doesn't know or can't do with a stain isn't worth knowing!


Ms Kidd, SK14
Ray has been cleaning our carpets for many years. We have always had very good service.


P Ramsden, Hyde
Ray has been cleaning our carpets and furniture for 20+ years and we are always very satisfied with both him and his work!

P. Ramsden, Glossop
Ray is a very pleasant chap, who was very respectful of our home!


E. Hone, Padfield
Everything was done well and Ray was so helpful. Excellent!


Mr. Harding, Hadfield
Excellent service, would definitely recommend!


M. Mygo, Glossop
Arrived on time, good job.

Anonymous, SK13
My suite and carpet were very dirty from our dogs going onto it, I thought it was past cleaning but it has come up like new.


Anonymous, SK13
Very happy


Mrs McAdam, SK14
Have used Ray Shaw for years. He always provides excellent service and I recommend him all the time. Always polite and will go the extra mile. All ace!


Mrs Kidd, SK14
Excellent service. Thank you.

Mrs Leeming, SK14
I have been using Safeclean for 15 years and I am always pleased with the results.


Anonymous, OL6
Cleaned 3 piece sofa suite and curtains, plus living room, dining room, hallway and stair carpets. Ray arrived on time and never stopped until he finished. Highly recommend.


Mr & Mrs Leslie, SK13
Ray is a top professional, he really cares about his work and gives each job 110%. Will recommend him to anyone.


C. Jagy, OL12
Take a look at some of our amazing results!
Sofa Seat Clean
This sofa desperately needed an overall clean. Here is just one section that we deep cleaned and removed the stains from, bringing new life to the furniture.
Footstall Stain Nightmare
This footstall not only had a mass of stains all over it, but lots of ball point pen too! Not a problem for Safeclean, we sorted it in a flash.
Red Wine Stain Removal
You're relaxing on your sofa and disaster strikes! After calling Safeclean this stain looked like it never even happened.
Red Wine Stain Removal
You're relaxing on your sofa and disaster strikes! After calling Safeclean this stain looked like it never even happened.
Signup to receive special offers, discounts and news!
The information you submit will be used to provide exclusive offers, discounts and news from Safeclean