Carpet & UpholsteryCleaning Services Westminster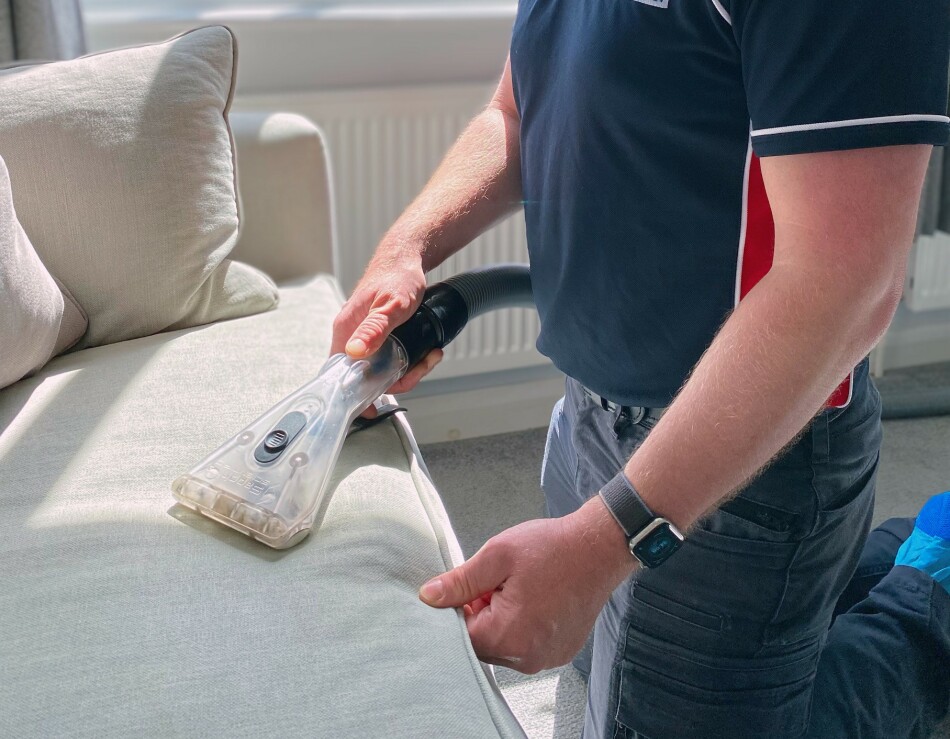 Welcome to Safeclean Westminster
Quality Carpet and Upholstery Cleaning from the Furniture Care Experts
An area known for its concentration of London's most famous landmarks - The Palace of Westminster, Buckingham Palace, Westminster Abbey and Cathedral to name a few, Safeclean Westminster has been servicing the locals of this famous city with its rug, carpet and upholstery cleaning services for over 30 years.
As your local professional cleaners, you can turn to Safeclean for all your upholstery and carpet cleaning needs, in addition to stain removal, mattress cleaning, leather upholstery cleaning and curtain cleaning. We can also offer specialist deodorisation and allergy treatments to make your home feel like new again.
Once one of our technicians has been to your home, you will definitely feel the benefits. Why not give us a call to get a free no obligation quote today?
Why not give us a call today for a free no obligation quote.
Scan the QR code below for easy access to our contact information
Open the camera on your device, position the camera so the QR code is in frame. Your device will automatically scan it. A notification will then appear at the top of your screen with the link to the QR code's content. Tap this and you'll be brought to it.
What are you waiting for?
Get in touch today!
The information you provide will only be used to handle your enquiry.
Don't just take our word for it!
Paul was fantastic the carpet looked better after this clean then it did when we moved in.
Mr R, Lambeth
Excellent service as always, thank you.
Mr B, Pimlico
I wrote a personal email to Richard as I was so happy with the service. It started with Bea and her efficient and lovely manner in the phone, then Richard and then when Paul visited. Totally super, thank you. It's doesn't happen often enough.
Ms S, Lambeth
I was very impressed by the rep who came and gave a quote. The operatives were smart and courteous. Could not be more pleased - and the price was right!
Mrs H, Westminster
We were very pleased with the service provided on our armchairs and would not hesitate to recommend it to others.
Mrs F, Victoria
The technician was particularly pleasant and helpful.
Ms T, Pimlico
Both David and Bea were very professional and helpful. David was very good at communicating over Whatsapp to get to me straight away and relaying results of the clean afterwards. I would recommend your company to anyone!
Ms Q, Belgravia
Always great, thanks!
Ms N, Clerkenwell
Good job. Professional and quick. Recommended.
Mr L, Clerkenwell
Bea and Charlie were very informative and helpful. Very professional experience.
Ms S, Clerkenwell
Excellent as usual!
Mrs E, Fitzrovia, WC1
Always very friendly, approachable and efficient. "Professional" sounds too cold - but professional and human too. Very fast work, absolutely no undue disturbance and very pleased with the results.
Miss R, Bloomsbury
Always total confidence in your staff and the job that they do!
Ms E, Bloomsbury
Two courteous, helpful and hard working technicians. Pleasure to have them working in my home.
Mrs W, Clerkenwell
The technician did an amazing job at getting a stain out of the carpet in my bedroom. I thought the carpet was ruined. Now I don't need to replace it!
Ms K, Holborn
Paul and his colleague did a fantastic job. They worked especially hard on a particular stain on the stair carpet. It is absolutely gone and I can't believe it.
Mrs G, Pimlico
I just wanted to let you know how thrilled I am with the work Safeclean did in my flat yesterday. Paul and his colleague Mike were absolutely excellent. They have done a first class job on cleaning my sofa, armchairs, carpets, rugs and curtains. I can't believe how much better they all look! I will certainly be using Safeclean again in the future, and recommending them to my friends.
Ms C, Clerkenwell
Every contact which I have had with Safeclean has been handled in a very friendly and efficient way.
Mr S, Westminster
Very pleased with result. Job done quickly and efficiently.
Miss B, Victoria
Take a look at some of our amazing results!
Red Wine Stain Removal
You're relaxing on your sofa and disaster strikes! After calling Safeclean this stain looked like it never even happened.
Red Wine Stain Removal
You're relaxing on your sofa and disaster strikes! After calling Safeclean this stain looked like it never even happened.
Signup to receive special offers, discounts and news!
The information you submit will be used to provide exclusive offers, discounts and news from Safeclean