Carpet & UpholsteryCleaning Services Wandsworth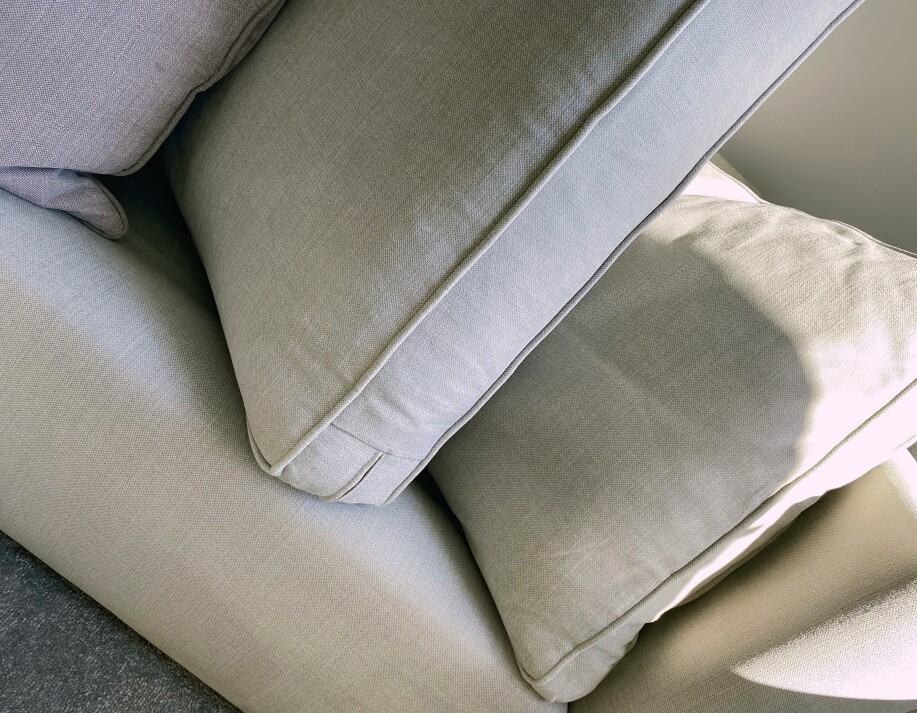 Welcome to Safeclean Wandsworth
Quality Carpet and Upholstery Cleaning from the Furniture Care Experts
Safeclean has over 50 years' experience in carpet, rug and upholstery cleaning, leading the way in furniture care and protection.
At Safeclean Wandsworth, we have been servicing the area for over 30 years and take pride in delivering a first class service across every job from our highly trained technicians. From upholstery and carpet cleaning, to stain removal, mattress, leather and curtain cleaning, we can make your home feel like new again. If it is something more specialist you are after, we can also provide deodorisation and sanitisation services, as well as allergy treatments to help make you more comfortable in your home.
Our technicians use the latest materials and machinery to provide professional cleaning for your home including your carpets, rugs, upholstery, curtains and mattresses. Safeclean services have been developed for the discerning household, who want more than a standard care solution for their furniture and carpets.
Interested? Why not give us a call today to get your free no obligation quote.
Why not give us a call today for a free no obligation quote.
Scan the QR code below for easy access to our contact information
Open the camera on your device, position the camera so the QR code is in frame. Your device will automatically scan it. A notification will then appear at the top of your screen with the link to the QR code's content. Tap this and you'll be brought to it.
What are you waiting for?
Get in touch today!
The information you provide will only be used to handle your enquiry.
Don't just take our word for it!
The service is fantastic.
The technician was on time, polite, and moreover did a great job getting out all the marks and stains in the carpet.
Ms D, South Kensington
Thanks very much for skillfully removing the stains. Looks as good as new now
Mr N, Putney
Mr Garcia was very professional and courteous. He did an amazing job on our Roche Bobois sofa.
Mrs G, Clapham
Only company that I trust to do a good job.
Mr F, Clapham
Service and result are always amazing!
Mrs R, Chelsea
Was delighted with all of it, from beginning to end!
Ms C, Putney
Another fantastic job from the Safeclean Wandsworth team.
Mrs R, Barnes
Really pleased with the results. I had seriously considered replacing our carpet and now it looks so good, I won't need to.
Ms R, East Sheen
Really excellent service - cleaning carried out to a very high standard.
Miss B, Wimbledon
Another excellent and friendly job done.
Mrs S, Battersea
I have used Safeclean a number of times and found you very professional. I will continue to use you and recommend you.
Mr M, Putney
Really helpful, friendly and excellent job. Thanks
Miss C, Clapham
Both Bea and Andre were extremely helpful and professional. Service was excellent - thank you!
Miss R, Battersea
Marvellous service, thank you!
Ms C, Putney
Your service was excellent start to finish. Gentleman who came to view the job, to the very polite and capable man who performed an excellent job on my furniture (my sofa and chairs), very polite and organised. Bea on the phone is a gem. Will definitely use you again. Many thanks.
Mrs D, East Sheen
I think the service and customer relations are professional and friendly. I trust the company to do a good job.
Ms M, Wandsworth
Paul was efficient and respectful in the work he did. Very thoughtful and tidy doing the work he did, especially respecting my home's condition.

Mrs K, Tooting
We found the Safeclean staff excellent in every way; considerate and ready to explain the process in response to our questions about our carpets. We shall certainly recommend you to others whenever the occasion arises.
Mrs S, Wimbledon
Great job! Paul was great. Thank you!
MP Ltd, Chelsea
Very pleased with the work done.
Mrs F, Chelsea
An excellent job - carpets look great!
Mrs B, Clapham
Bea is always very helpful and David is the best. I am so happy both are still with Safeclean. I will always ask for David.
Ms S, Barnes
You could not do better! We have been using you for years (12-13 years) and would NEVER use anyone else. Thank you
Mr C, Earls Court
The whole process was very efficient. The end result was excellent. It's like I have a new sofa again! Thank you.
Ms R, Wimbledon
I have never had carpets cleaned before and I was unsure whether it would make a big difference or not, but it was FANTASTIC. The carpet looked new again and the two big red wine stains were completely removed. I am very pleased and impressed. Thank you.
Miss M, Tooting
We had a disaster of a tradesman treading on our new stair carpet with gloss paint on his shoes. I rang your office immediately and you arranged for someone to be with us within half an hour. He arrived within 20 minutes and managed to remove all traces of the paint to our relief. Brilliant service and much appreciated.
Mr P, Putney
We have used this company before and always contact them for cleaning because they are efficient, courteous and informative. We particularly appreciate their advice on rugs and carpets.

Mrs D, East Sheen
I was very pleased with the cleaning and my carpet looked better than I have ever seen it after having other companies to do the job. I will certainly ask you back when the time comes.
Mrs E, Barnes
Good job well done. Very well-mannered technicians. Hassle free. Very happy customer.
Ms P, Battersea
All very good.
Mrs T, Wimbledon
I was extremely pleased with the results of your service and cleaning.
Ms G, Chelsea
Always a brilliant efficient service. I recommend to everyone.
Mrs M, Chelsea
I have used Safeclean before and am a returning customer because I know I will get good service and an excellent result. The staff are friendly, efficient and professional. I highly recommend this company!
Mrs J, Battersea
The technician was incredibly polite, efficient and did a great job. He is a great asset to your business.
Mrs P, Putney
Greatly appreciate the personal touch on the phone as well as friendliness, courtesy and efficiency of technicians. Good to feel there is a long standing connection even when services are only required infrequently.
Mrs S, Putney
As ever, in all the 15 years I have been with you, you have given an excellent service and are always friendly and helpful to deal with. Previously you rescued my carpet from a dreadful paint problem and saved the day!!
Mrs W, Streatham
The service was good, the staff were friendly and didn't waste any time doing the job. It was a pleasure to have them in my home.
Ms E, Wandsworth
I am very, very happy with your excellent service.
Mrs M, Wimbledon
Quick service, efficient, honest and friendly - thank you.
Ms M, Brixton
We are always very happy with the service and appearance of the carpets when treated.
Mrs M, Wimbledon
I was very impressed by the whole job.
Miss F, Balham
I thought the estimator was very professional and helpful. Paul, the technician was excellent and brilliant with my children - really lovely. He did a good job.
Mrs R, Wimbledon
Very happy with the work.
Mr D, Chelsea
You were recommended by the sofa manufacturer to clean our sofa and we were so pleased with the result that we knew who to call straight away when ink was spilled onto our carpet. We now have your number to hand and won't hesitate to contact you again in the future. Thanks.
Mrs T, Wimbledon
We value the service you give and the continuing of it over the years. We know we can rely on your company and in particular the attention given by Paul to our carpet.
Mrs C, Barnes
Very good service from start to end! Thank you!
Mrs M, East Sheen
Great job on my carpet, as always!
Mrs L, Barnes
Such a reliable company. So nice not to have to worry about a thing. Lovely staff and technicians.
Mrs B, Fulham
The many times I have used your services testifies to my satisfaction and your excellent work. Thank you and best wishes.
Ms T, Chelsea
Your technician came yesterday. He was very prompt, pleasant and polite. He made a good job of our breakfast room carpet and it looks almost new! Thanks for fitting us in - we're pleased to have it done so promptly and well. Well done!
Mrs M, Wimbledon
Professional and friendly!
Miss C, Wandsworth
Really easy to organise. Great job done on my favourite chair. A*
Mrs B, Barnes
Love your service from start to finish! That's why I keep coming back. I know I am small compared to your other jobs but so appreciate such a professional service. Thank you!!
Mrs P, South Kensington
This was the first time I'd had my curtains cleaned in situ - excellent results and so much easier than taking down and carrying to the dry cleaners.
Mr F, Tooting
The technician was punctual, pleasant and efficient. Thank you.
Mrs M, Wimbledon
I am a regular customer and am always delighted with the service - both the booking over the phone and the job done on the day.
Mrs H, Barnes
Excellent all round service, would recommend you any time. Very pleasant technician and people in the office. A very well run organisation.
Mrs H, East Sheen
The technician was brilliant!
Mrs W, Balham
Bea is the best contact along with a wonderful and honest approach to what can be achieved. David and Paul are great back ups to achieve what she suggests is best.
Mrs E, West Brompton
I am a regular customer and have used your service for a number of years. If asked I would recommend you.
Mrs V, Hither Green
It was a pleasure dealing with Safeclean from the initial phone call to the finished cleaning service. Thank you.
Mrs M, Mortlake
Excellent service and I will continue to use your service.
Mr D, Mortlake
I very much appreciated your attention to customer service. Thank you
Mrs K, Barnes
Excellent service - quick and efficient.
Mrs P, Kennington
Very impressed with the service. All staff excellent. Sofa looks good!
Mrs S, Wandsworth
A repeat clean was excellently done.
Mrs B, Chelsea
Great service.
Mr R, Fulham
Everything was great!
Mrs C, Fulham
Excellent - many thanks!
Mrs D, Fulham
Overall Safeclean was very efficient. The technician was very professional and did a very good job.

Mrs W, Barnes
The technician did a very good job on a difficult stain - you can barely see it now. Very professional and polite. Cleaned sofa and rug well. Explained everything and turned up on time.
MRs C, Battersea
"Bea was extremely helpful in squeezing Jamie in only a couple of days after the spillage and calling her and the stain has gone"
Mr K, Putney
Very efficient service. Upholstery looks spotless.
Mr B, Earlsfield
Brilliant! So good thank you
Mrs B, Fulham
Very happy with the carpet clean. Paul called me to say he was on his way introduced himself to my mum and was extremely polite and professional throughout.
Mrs D, Fulham
Take a look at some of our amazing results!
Red Wine Stain Removal
You're relaxing on your sofa and disaster strikes! After calling Safeclean this stain looked like it never even happened.
Red Wine Stain Removal
You're relaxing on your sofa and disaster strikes! After calling Safeclean this stain looked like it never even happened.
Signup to receive special offers, discounts and news!
The information you submit will be used to provide exclusive offers, discounts and news from Safeclean