Safeclean Blog
The second Safeclean Special Recognition Award 2023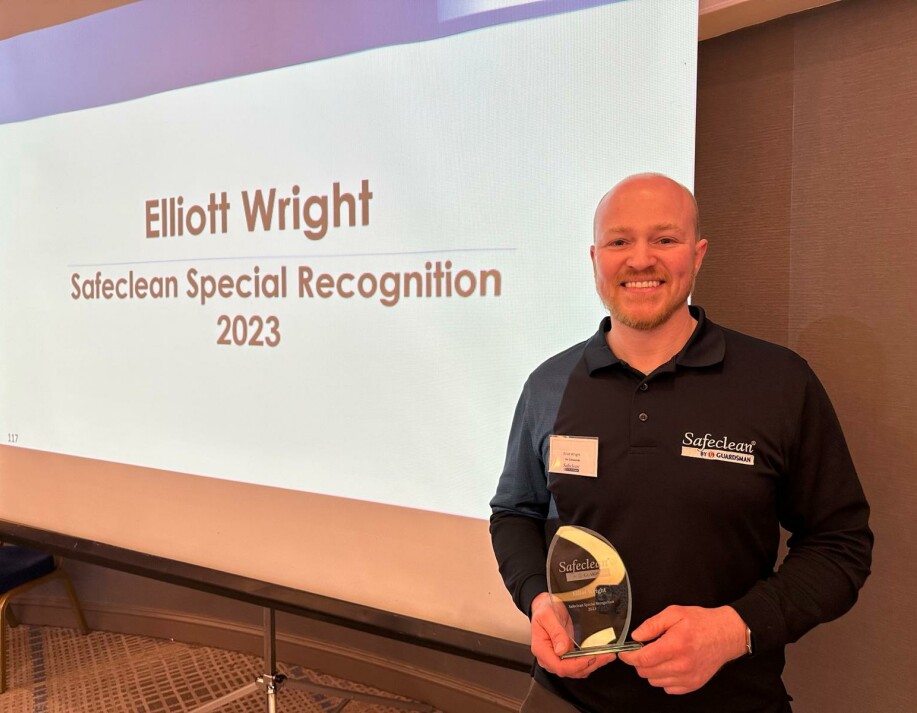 The franchisee always offers his help to Network Support – he has helped us many times.
This has included:
Franchise Offering information
He attended a full day photo shoot
He participated in a detailed Q & A session
He often supplies Imagery for our business
He is a delight to work with and is a model franchisee
This award was easy for us, and we are very pleased to say the winner was Elliot Wright of Safeclean Cotwolds.
Thank you so much Elliott for everything you do!