Safeclean Blog
Safeclean Franchisee of the Year Award 2019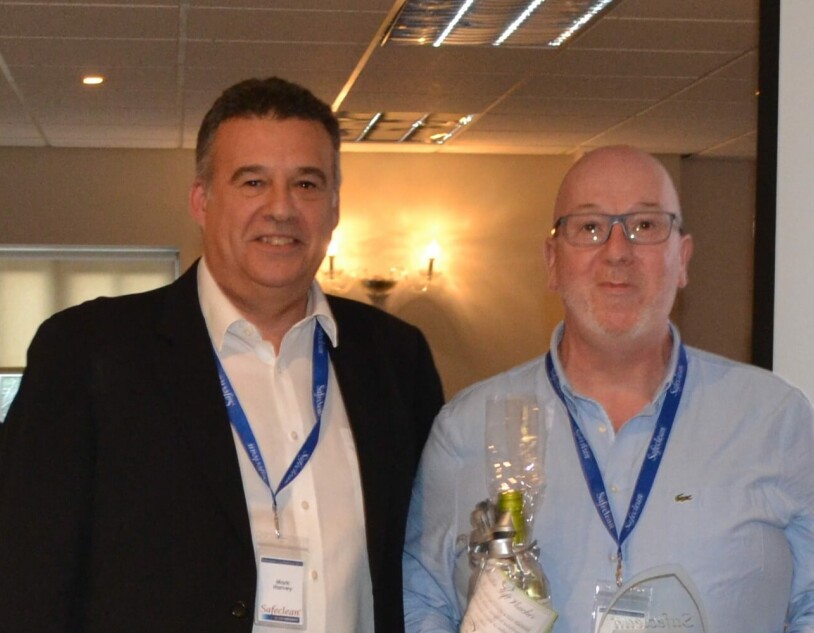 Safeclean Franchisee of the Year Award 2019
This award is for a franchisee who in the past 12 months has excelled in managing their franchise as well as being a real ambassador for the Safeclean brand. It is for someone who goes above and beyond what is expected, and who adds significant and exceptional value to Safeclean.

The winner this year is Martin Jordan of Safeclean Derby & Nottingham. Martin is someone who in our opinion, is totally and 100% passionate about Safeclean and he is always striving to develop his franchise.
As well as managing a very successful business Martin also makes time to support anyone in the Network and is very well liked and respected by his fellow franchisees. He also works closely with the Network Support team and this year he has assisted Safeclean as both a Franchisee Board member as well as being a key player in the new sales training team.
Martin was extremely happy to win this award and he felt it was "great to be recognised".
Congratulations Martin, and thank you for all your hard work and effort from everyone at Safeclean.