Carpet & UpholsteryCleaning Services North Kent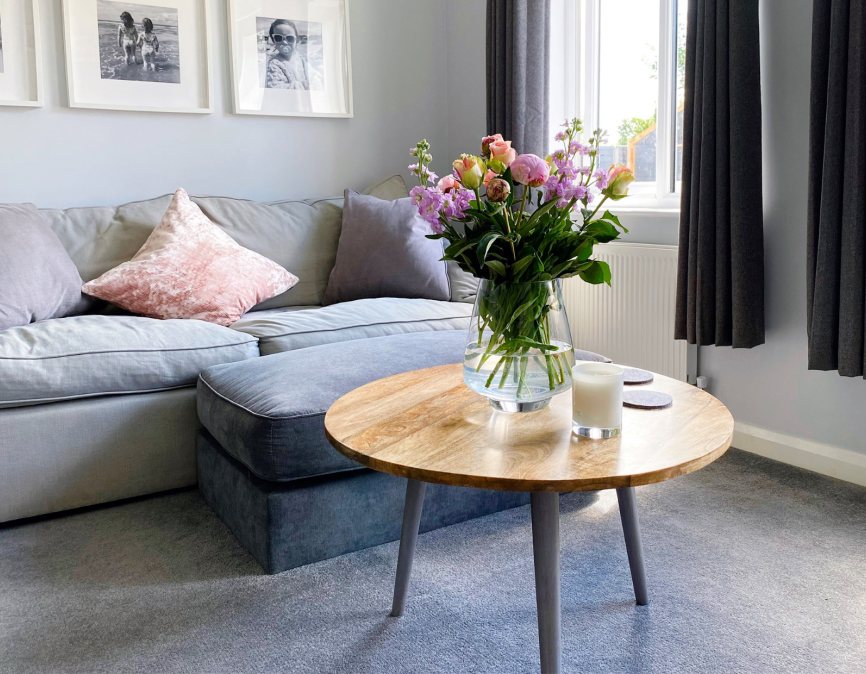 Welcome to Safeclean North Kent
Quality Carpet and Upholstery Cleaning from the Furniture Care Experts
As a family run business, at Safeclean North Kent we understand what it takes to care for your home. We are an experienced, fully trained expert cleaning company keeping local homes clean and stain free. Specialising in carpet cleaning and upholstery in both fabric and leather, we offer a range of cleaning services including general cleans, stain removals and a protection treatment, which helps prevent spills penetrating deep into your fabrics. We can use both wet and dry cleaning treatments, depending on the textile to be treated.
Our equipment is up-to-date and properly maintained and we use top quality, professional cleaning solutions to ensure the best possible results. We pride ourselves on providing an excellent service and are pleased to be able to say that a large amount of our work is repeat custom. We are also fully insured, for your peace of mind.
From a glass of wine knocked over on a sofa cushion, cleaning all the carpets in a house, or cleaning chairs and carpets for a restaurant, no job is too big or too small.
We want to help you look after your home, to breathe new life into your furniture and keep it looking its best for longer. If you have had a spill, or just want to refresh your home, please don't hesitate to pick up the phone or send us an email for more information. We look forward to hearing from you soon.
Areas covered:
North Kent
Why not give us a call today for a free no obligation quote.
Scan the QR code below for easy access to our contact information
Open the camera on your device, position the camera so the QR code is in frame. Your device will automatically scan it. A notification will then appear at the top of your screen with the link to the QR code's content. Tap this and you'll be brought to it.
What are you waiting for?
Get in touch today!
The information you provide will only be used to handle your enquiry.
Don't just take our word for it!
Very helpful, happy to recommend!


Mrs L, North Kent
Fantastic service-communication was excellent. Unobtrusive and friendly technician.


FL
Brilliant service! Lovely guy.


MD
Thanks very much for the excellent job you did on our carpets yesterday - they look practically brand new! I wouldn't hesitate to recommend you! Thanks again.


Jim
I had a lovely man called Chris come to my home, to clean stairs, landing carpet, bedroom carpet, and bed and headboard. He did a superb job, they are like brand new again [...] the bed was fresh and clean for me the same night.
Would definitely recommend Chris to do any of your jobs.


Faith
My sofa's are looking soooo good :-)


Erica
Chris at Safe Clean is fantastic. He's efficient, friendly and hard working. He always does a brilliant job at cleaning our sofas, carpets and curtains. He is flexible and fits in with our busy family home. I highly recommend him!


Hannah
Chris is very professional and thorough in his work. He gives his clients an exceptional service and I would have no hesitation on recommending him to any future customers .


Chris
Thank you so very much! The carpets look like new.


Sarah
Hi Chris, I would like to thank you for the excellent job you did cleaning the upholstery of my car.


Dave
I just wanted tell you how pleased I was with the result, it looks like new again.
[Sofa corner unit]


RW
Very friendly and efficient!


RC
He was great - very punctual and pleasant!


JJ
Thank you! The sofa and footstool look like new!


AM
Delighted - prompt, efficient, professional


TC
Take a look at some of our amazing results!
Build up of water marks
This chair needed urgent attention - take a look at the difference after we sorted out this nasty looking watermark!
Fabric Chair
Another example of a chair needing our urgent care - watermarks can look like the damage is there forever; here at Safeclean we can help rectify even the worst cases.
Cafe Bar Chairs
Another chair successful cleaned - the build up of dirt and stains were quickly removed making them look like new again!
Cafe Bar Chairs
Stains? No problem for Safeclean North Kent
Cafe Bar Chairs
A closer look at a recent commercial chair cleaning job.
Cafe Bar Chairs
These chairs needed a lot of TLC, if you have a commercial business and would like to revitalise your furniture give us a call.
Blood Spots
Mattress Cleaning
Silly Putty
Silly Putty is great fun till it gets stuck in your sofa! NB the cushion looks different colours in the before and after photos, but they are the same cushion, I promise! (Photos were taken in different lights!)
Ink
The cushion in the 'after' photo is still a little damp, but the ink is out and the cushion will dry evenly. Good outcome.
Barbecue Sauce
Sticky fingers managed to smear a good dollop of barbecue sauce on our customer's sofa! It looks disastrous but luckily this is a straight-forward removal when you have the right 'potions' to hand. The treatment is still a little damp in the 'after' photo but will dry without leaving a mark.
Get in touch if your barbecue makes it's way inside the house!
Hot Chocolate
My customer was very pleased when we removed the hot chocolate stain from this bright blue sofa. The cushion is still a little damp in the 'after' photo
Tea Stain
Not such a relaxing cup of tea after some of it landed on the chair!
Water Mark
Yes, it's our old friend water again!
Water Marks - A Common Theme!
My customer had leaned against the headboard with damp hair, and the capillary effect caused the stain in the picture. It's amazing what a pain clear liquid can be!
Turmeric Trauma
A customer's curry made an escape bid! Turmeric can be tricky to remove but we carry specialist treatments to get the best possible results.
Cafe Bar
We were asked to clean the bench seating of a cafe bar, with excellent results.
Stain removal on a big scale
Sometimes, people live with marks like these because they don't know how effectively they can be removed. This restaurant had many stains on their chairs that we removed with ease. Give us a call us to discuss your needs! We will work on small domestic jobs through to restaurants or wedding venues.
Bathroom carpet following a leak
A customer had suffered a leak from a toilet cistern while they were on holiday. Unfortunately it had made quite a mess of the carpet, but we used a number of different treatments to remove the water mineral deposits which had discoloured the carpet, and then clean and sanitise the carpet.
Red Wine Stain Removal
You're relaxing on your sofa and disaster strikes! After calling Safeclean this stain looked like it never even happened.
Red Wine Stain Removal
You're relaxing on your sofa and disaster strikes! After calling Safeclean this stain looked like it never even happened.
Signup to receive special offers, discounts and news!
The information you submit will be used to provide exclusive offers, discounts and news from Safeclean